Puppy Intermediate:
During the classes, we will build on the cues introduced in puppy classes. We work on increasing the distractions with loose lead walking, ensuring the puppy remains focused on the owner.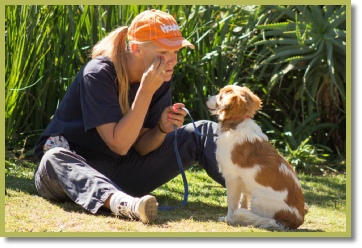 The puppy will be prepared for walks outside their garden at home (not to lunge and bark at other people/dogs), manners going through a gate (so the puppy does not push through an open door/gate), improve self-management and stay work, being able to be examined by a stranger (no biting or jumping up), manage when left alone i.e. parent out of sight (build slowly for pups with any separation anxiety), reliable and steady go and wait on a mat/bed.
A puppy intermediate class is five weeks.
Each class is one hour in length, running for five consecutive weeks at the venue and time you book.
Only puppies who have completed puppy class with Smart Puppy are eligible to attend and should be over four months old. Should a puppy have missed the socialization window or attended puppy class at another school, a private one on one session will be required first before integration into puppy intermediate (contact us for more details)
Young Adult (Obedience):
This is the third phase of training. Often by this stage hormones are starting to play a role and it is essential to continue with the training routine.
All the young dogs will have had 10 weeks of training, so will have a solid foundation. These five weeks will challenge you and your young dog.
A young adult course is five weeks.
Each class is one hour in length, running for five consecutive weeks at the same venue and time you book.
Private Training: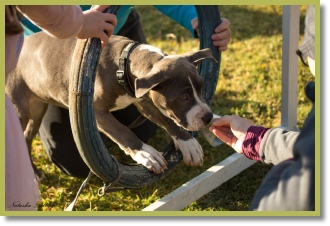 These training sessions are private one on one sessions with a senior trainer. Each session is a half hour in length.
We usually work with young dogs up to 6 months (if you have previously trained with us and your dog is older, please contact us)
Private sessions can be set up for the following reasons:
Puppy classes have been missed and private sessions are set up to teach the pup what has been missed in puppy class, expose the youngster to an unfamiliar environment and new people, before integrating him/her into puppy intermediate.
Some pups are not suited to a class environment; they may be very fearful and nervous.
Some puppy parents have specific requirements they would like to work on/improve on with a trainer.